Gold Holds Breath Ahead of FOMC Minutes
It has been a wild month for gold thus far.
The precious metal was placed on a chaotic roller-coaster ride with prices violently depreciating before aggressively clawing back losses amid conflicting market forces. After staging a valiant rebound from levels not seen in 5-months last week, gold is lingering near a 2-week high ahead of the minutes from the Federal Reserve's latest policy meeting.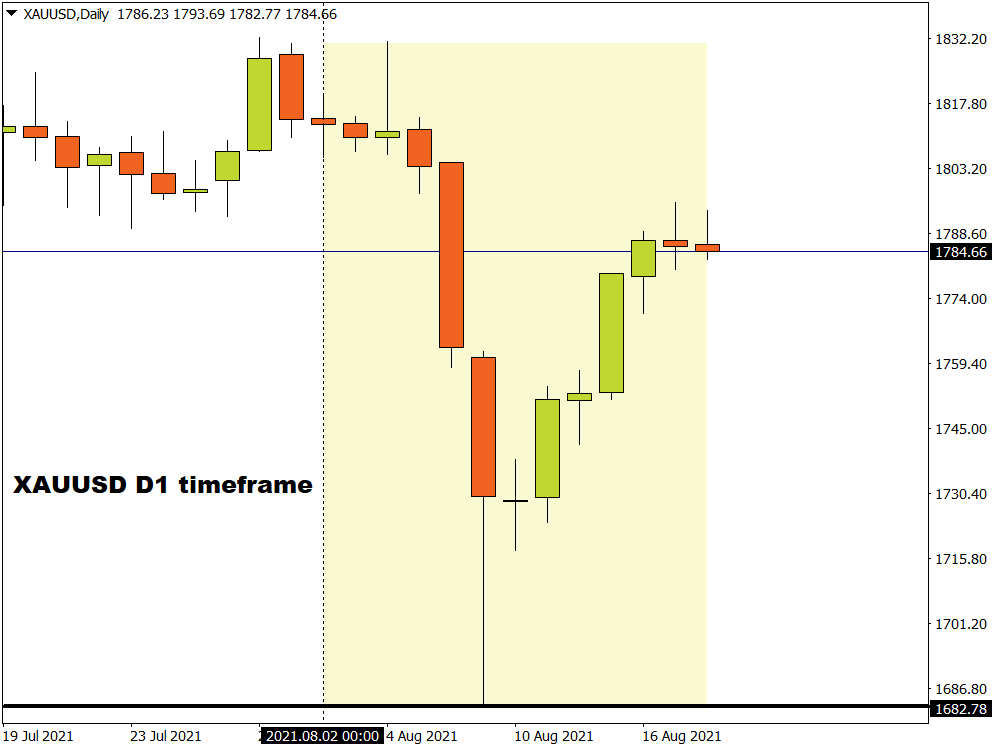 Investors are expected to closely scrutinize the minutes for any clues on the when the Federal Reserve will start to taper its bond buying program. Given how no earth-shattering revelations are expected, the focus will remain on the Jackson Hole Symposium in late August. It is worth keeping in mind that Jackson Hole is seen as a key event that may provide valuable insight into the plans of the Fed.
Should Fed Chairman Jerome Powell use this annual central bank gathering to signal timings on tapering, this could inject dollar bulls with renewed confidence – ultimately punishing gold prices.
In the meantime, the precious metal remains buoyed by unease over the spread of the Delta variant, concerns around the strength of China's recovery and geopolitical tensions in Afghanistan. Mixed economic data from the United States seem to be keeping dollar bulls at bay, further supporting gold ahead of the Fed minutes.
Taking a look at the technical picture, things start to get really interesting.
The candlestick for last week was a bullish hammer which suggests a potential trend reversal to the upside.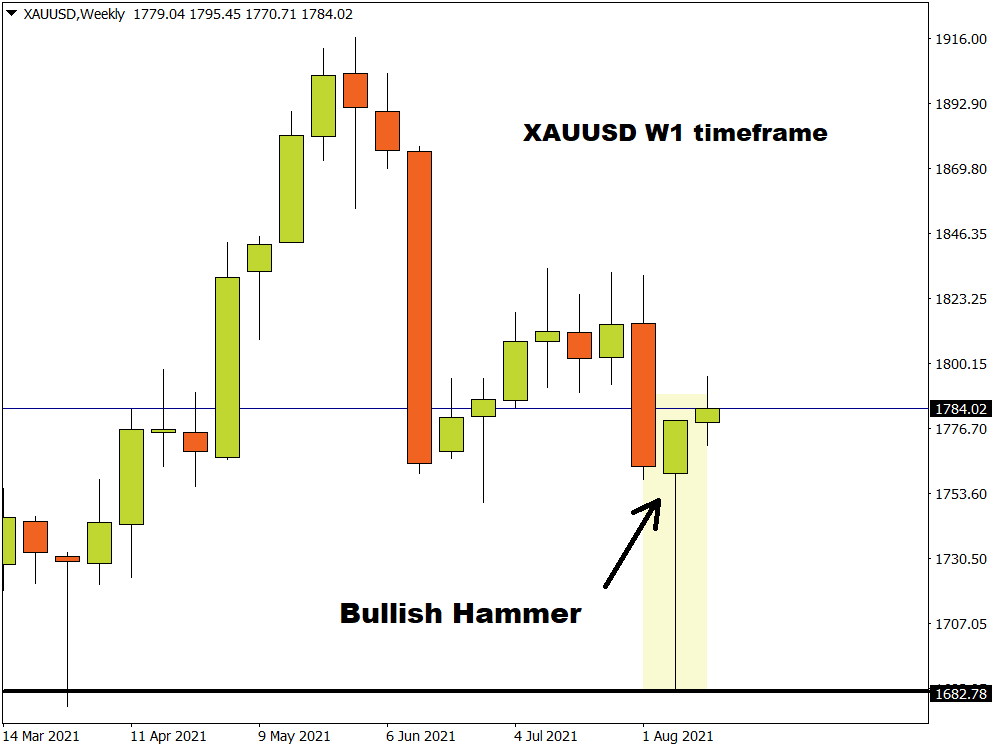 Should the monthly candlestick paint a similar picture or create a dragonfly doji, the price action on longer timeframes may swing in favour of bulls.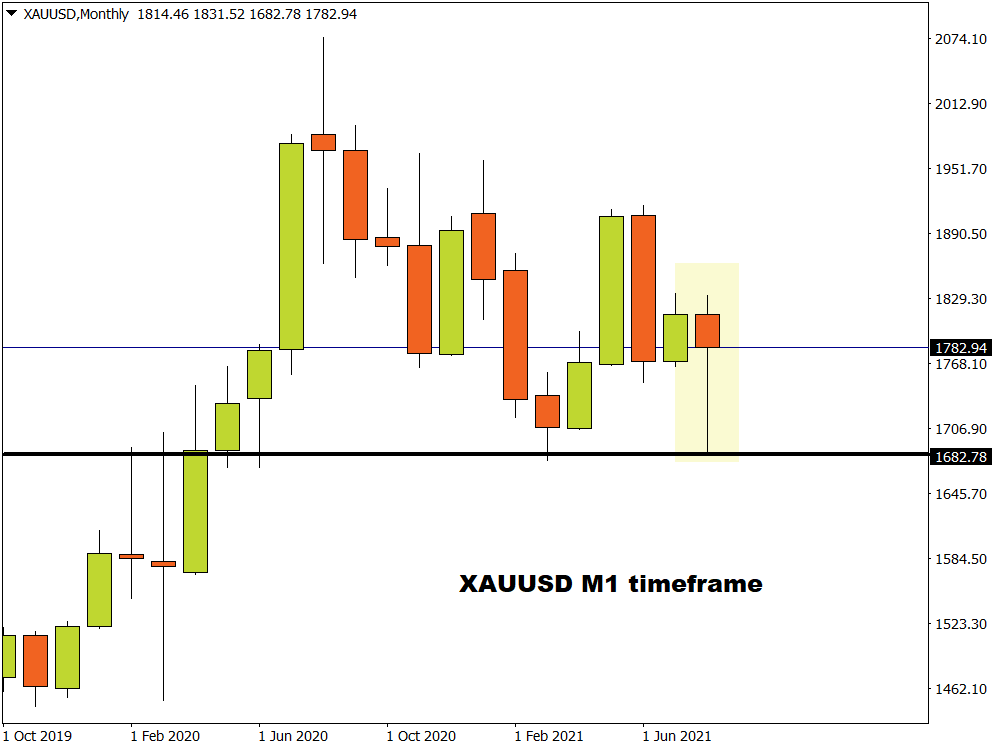 On the daily charts, bulls seem to be taking a breather below the $1792 resistance level. However, the journey north may be challenging as the 50, 100 and 200-day Simple Moving Averages form multiple layers of defense.
If bulls can fight through the $1800 - $1830 regions, the next key points of interest can be found at $1870 and $1900, respectively.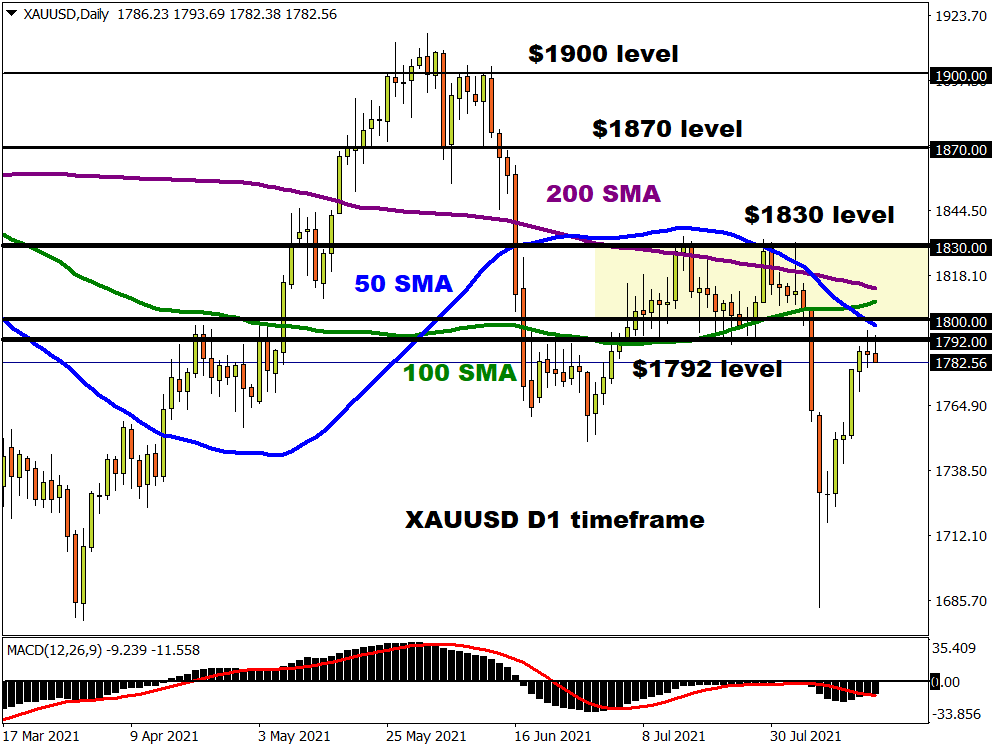 Alternatively, sustained weakness below $1792 could trigger a decline back towards $1760 and $1725. Weakness below this point may swing back open the doors to the 5-month low at $1682.78.