Loonie ticks a lot of bullish boxes
After six weeks of straight losses and four months of consecutive monthly declines, it's not at all surprising to see that USD/CAD is now consolidating above a long-term support level. The popular currency major hit a six-year low around 1.2050 last week with rising commodities and improving terms of trade for Canada providing a huge tailwind for the loonie.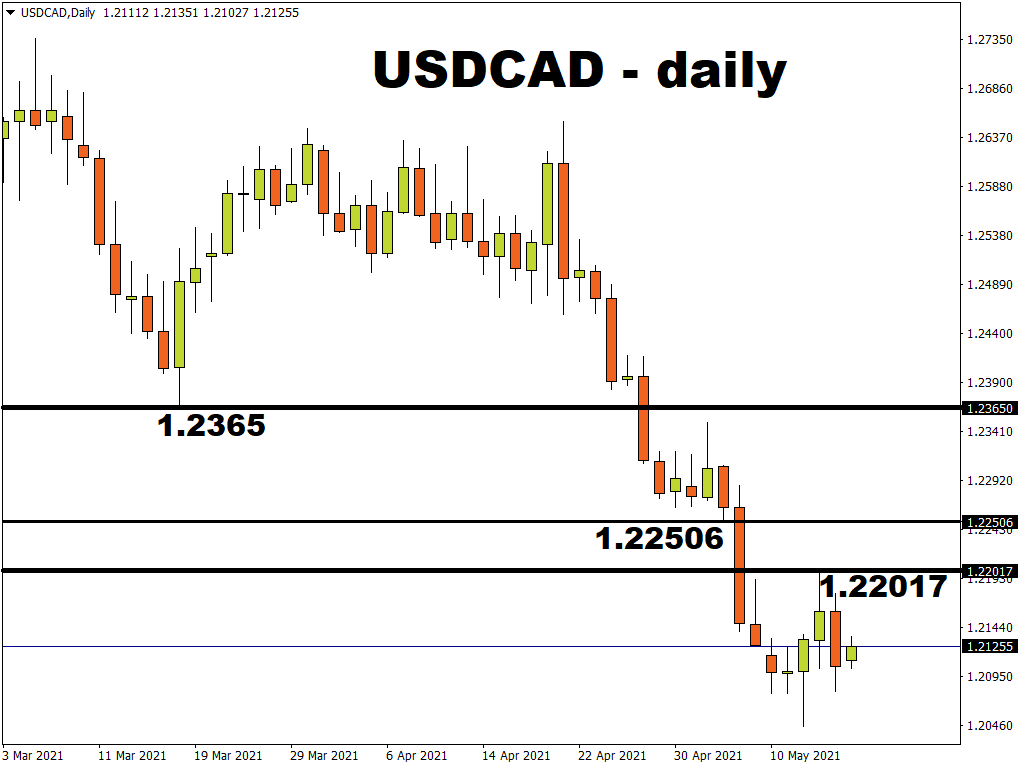 Fundamentals highlighted by central bank divergence
The Bank of Canada is now the hawkish standard bearer for central banks in the G10, especially after it surprised markets by bringing forward its expected rate hike to the second half of next year from 2023.
More tapering announcements are expected with the solid domestic economic recovery set to act as a floor for rate expectations and with it, the CAD.
The inflation scare in the US has not yet swayed Fed policymakers, no doubt in part due to the disappointing recent labour market report. This means in the near-term at least, any changes to Fed policy remain distant, especially as Chair Powell would like to see a series of bumper job releases.
In this environment, dollar rallies may struggle to gain much traction in the near-term and present a decent fading opportunity.
CAD bull trend well supported
The monthly USD/CAD chart shows a multi-year "double top" when the pair peaked in 2016 and in March last year above 1.46. Since then, prices have traded lower and accelerated over the last few months with a series of strong closes. The September 2017 low at 1.20607 has now held up the long-term downtrend and prices are in a near-term consolidation phase.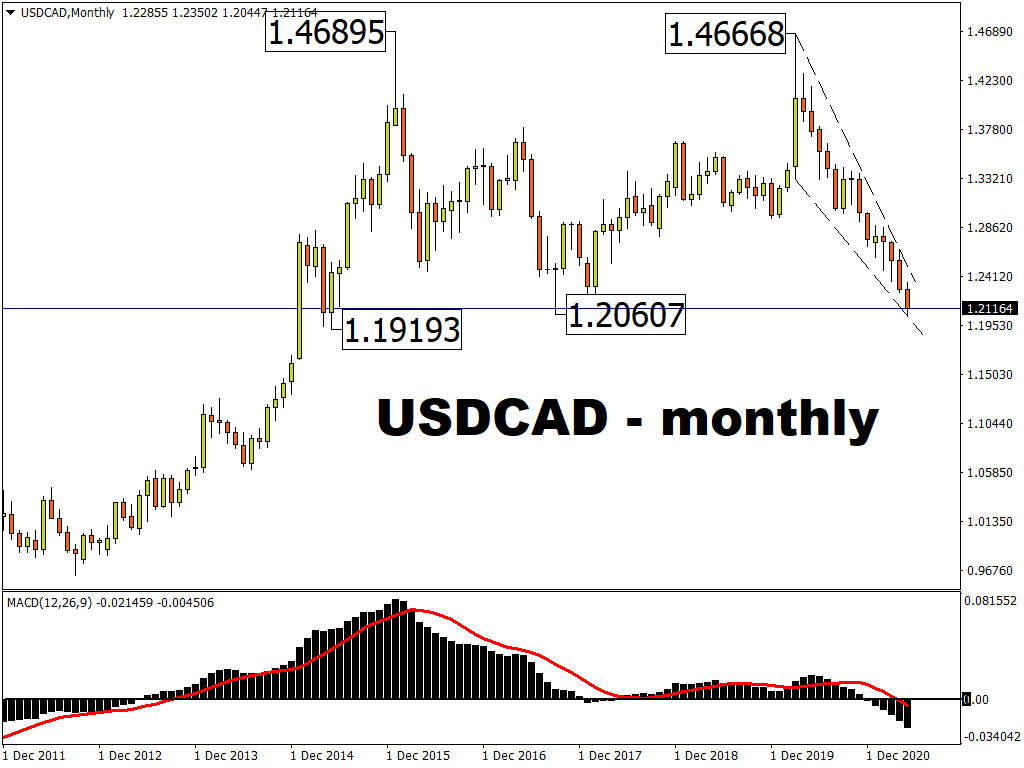 Sideways trading after such extended and oversold price action represents a healthy pause for breathe for loonie bulls in USD/CAD. Trend signals remain bearishly aligned across multiple timeframes which means the longer-term trend may reassert itself in due course.
The psychological, big figure of 1.20 looms large below current prices with the May 2015 low at 1.19193.
Near-term resistance lies at last week's high at 1.22017 and then 1.22506, which is where prices broke down in the first week of May. Above here would reassert the corrective potential with very strong resistance at 1.2365 capping a bigger retracement.