Markets wait for Fed's inflation data as Europe starts to look appealing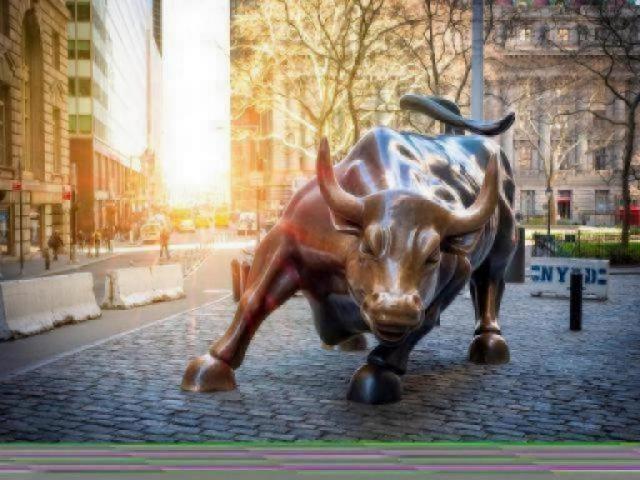 Major US stock markets are hovering close to record highs this week, but there is detectable hesitation about pushing into fresh record high territory. Perhaps the market is waiting for US core PCE data for April that is scheduled for release on Friday, perhaps it's a general malaise in the market as volatility has dropped sharply in the crypto market.
Traders are also keeping a close eye on GameStop and AMC, the retail stock darlings who have seen their stock prices rise 15% and nearly 20% respectively this week. Overall, the market is like a coiled spring, with pockets of volatility building, when this happens we do not think that markets will remain calm for long.
What next for the retail army
Those who thought that the retail army of shareholders who use social platforms to get stock tips had been burnt in February and would not rush back to financial markets must have started to worry this week. GameStop and AMC Entertainment, the two main stocks that saw huge amounts of volatility in February, saw sharp rises earlier this week, although there are already signs that the retail buying frenzy could be overdone, with muted gains on Thursday.
At the start of this week, social posts about GameStop and AMC started to rise again, when this happens it tends to lead to large fluctuations in stock prices. Back in February, some stated that the retail army were being pushed into buying these stocks to punish "greedy" hedge fund managers who had taken large short positions in GameStop and AMC among others. However, the latest bout of volatility in these stocks is harder to understand, the number of short positions has fallen sharply since February, even so those with short positions in GameStop lost a total of more than $700mn on Wednesday.
Overall, we expect this latest "market frenzy" will be short lived, and at this stage we doubt that momentum in these retail meme stocks will continue to build.
Dollar upside could be capped if PCE muted
From an FX perspective, the dollar is starting to find its footing and is one of the best performers in the G10 as we move towards the middle of the week. If it can convincingly break above 90.00, and stay there this time, then the market will be focused on a return to the 91.50 highs from earlier in May. However, whether or not the dollar can reach these levels, could be dependent on US economic data released on Friday. The core personal consumption index, the Fed's preferred measure of inflation, is released at 1330 BST on Friday. It is expected to show that PCE rose by 0.6% in April, pushing the annual rate to 2.2%. This piece of economic data is significant for a few reasons.
Firstly, the CPE inflation report for April showed prices rising at more than 4% on an annual basis, this sent the market into a panic about inflation roaring out of control and fears about urgent Fed tightening. However, the core PCE reading could show that prices are actually rising at a more moderate pace, and 2.2% or even a little higher, is a level of inflation that the Fed could tolerate without changing policy or sharply tapering their asset purchases.
As we have mentioned in the past, we believe that the Fed remains committed to its shift in monetary policy and will leave the punchbowl out for longer than usual. This is important for financial assets, if the PCE reading comes in as expected, then it could limit dollar upside, and it could signal a new phase for stock market bulls, as it would give credibility to the Fed's own position that inflationary forces are moderate and any spikes in inflation will be temporary.
Europe set to stage a summer comeback
There also seems to be a growing consensus that financial markets have not adequately priced in the EU's stimulus fund, a total of EUR 1.8 trillion is expected to be deployed to help rebuild European economies in the aftermath of Covid, with a near EUR 800bn economic stimulus plan that will be distributed among the EU nations.
Stimulus and low interest rates are powerful stock market drivers, and due to this we think that the overall European Eurostoxx 50 index is a good way to get exposure to Europe's huge stimulus fund. We also think that European stocks may continue to outperform the UK's FTSE 100 throughout the summer months.
On the latter point, we would note that European indices have performed better in May compared with the UK's index, as you can see in the chart below. For most of Q1, these two indices were moving together, but there has been a notable divergence in the last two weeks, and we expect this to continue.
We think that Europe's large exporting behemoths are in a better position than some of the UK's large multi-nationals to benefit from a surge in interest in companies with large global export markets. Unfortunately for the UK, Brexit is hampering global trade, which is weighing on the FTSE 100. Thus, shares like BMW, Volkswagen and Airbus, which rose more than 5% on Thursday on the back of a series of large orders for its planes, could be some of the top performers in the coming months.
Big oil's growing list of woes
One of the reasons why Europe could outperform the UK is due to the energy sector. This week has highlighted the growing risk premium for energy companies. For example, Shell's share price fell nearly 2% on Thursday and BP was down 1.3%. This came after a Dutch court ordered Shell to drastically deepen its planned cuts to greenhouse gas emissions. This is considered a landmark ruling for two main reasons. It's one of the first court cases where an energy company's day to day business activities have been ruled illegal and secondly, it could lead to a wave of legal action by environmental groups against other oil majors in the coming months and years.
On Wednesday night, US oil major Exxon Mobil lost two board seats to a small, activist hedge fund who wants Exxon's leadership to deal with the risk of the company failing to adjust its business strategy to match global efforts to deal with climate change.
Times are changing for the oil sector; their business is no longer deemed acceptable by society or the investment community. This could hit the FTSE 100 hard in the long term, as the energy sector makes up a significant chunk of the FTSE 100 and Shell is the third largest company by market capitalisation. This is another reason why we think that the Eurostoxx 50 index could outperform the FTSE 100 on a three-month horizon.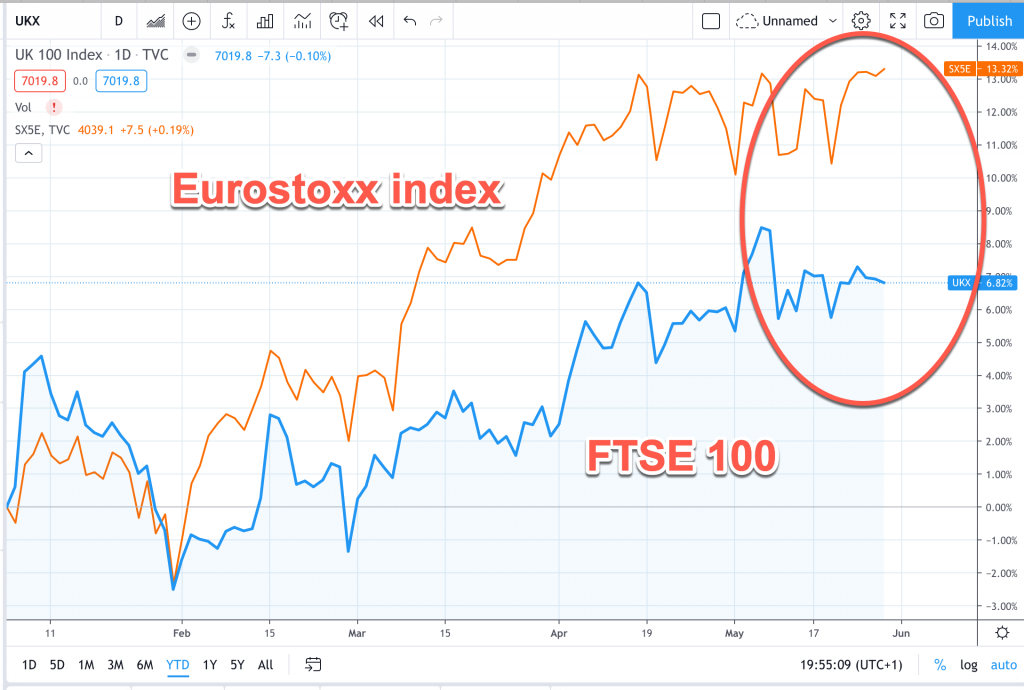 Chart 1: Divergence between the FTSE 100 and the Eurostoxx 50
Chart: Minerva Analysis