Oil bulls dominate the scene
It is remarkable how over 13 months ago the price of one American oil futures contract plunged into negative territory for the first time in history. As a price war between Saudi Arabia and Russia erupted in early March 2020 and the coronavirus pandemic crippled oil demand, the outlook for the commodity turned grim.
Fast forward today, Brent futures have jumped more than 3.4% this week, gaining over 37% since the start of 2021 while West Texas Intermediate (WTI) futures are up over 40% year-to-date – hitting their highest levels since October 2018 during Tuesday's trading session.
Oil bulls received a jolt of inspiration after OPEC and its allies stuck to their plan to gradually release more barrels into the oil markets. The cartel is set to bring back 841,000 barrels a day in July, following hikes in May and June. This move signals the group's confidence over the improving oil demand outlook as economies recover from the coronavirus pandemic. With OPEC+ acknowledging that the "ongoing strengthening of market fundamentals, with oil demand showing clear signs of improvement", the outlook for oil continues to brighten. But it does not end here.
Nuclear talks between Iran and the United States are on pause for now with a deal potentially delayed until August. This has diminished the prospects of a rapid return of Iranian barrels returning to the markets anytime soon. Given such a development is likely to soothe concerns over a potential rise in oil output from Iran if a nuclear deal is revived, oil bulls have another reason to remain in the driving seat.
On top of this, encouraging US economic data and growing expectations over rising fuel demand during the summer driving season in the United States have also boosted buying sentiment towards oil. It is safe to say that the current fundamentals stack in favour of bulls and could provide enough juice to elevate oil prices higher. However, looking beyond the first half of 2021 the outlook for oil may be influenced by how the nuclear talks play out between Iran and the United States and the coronavirus menace.
Taking a look at the technical picture, WTI Crude and Brent are both bullish on the daily charts.
Brent has the potential to challenge the $72.00 if bulls can secure a strong daily close above $71.20.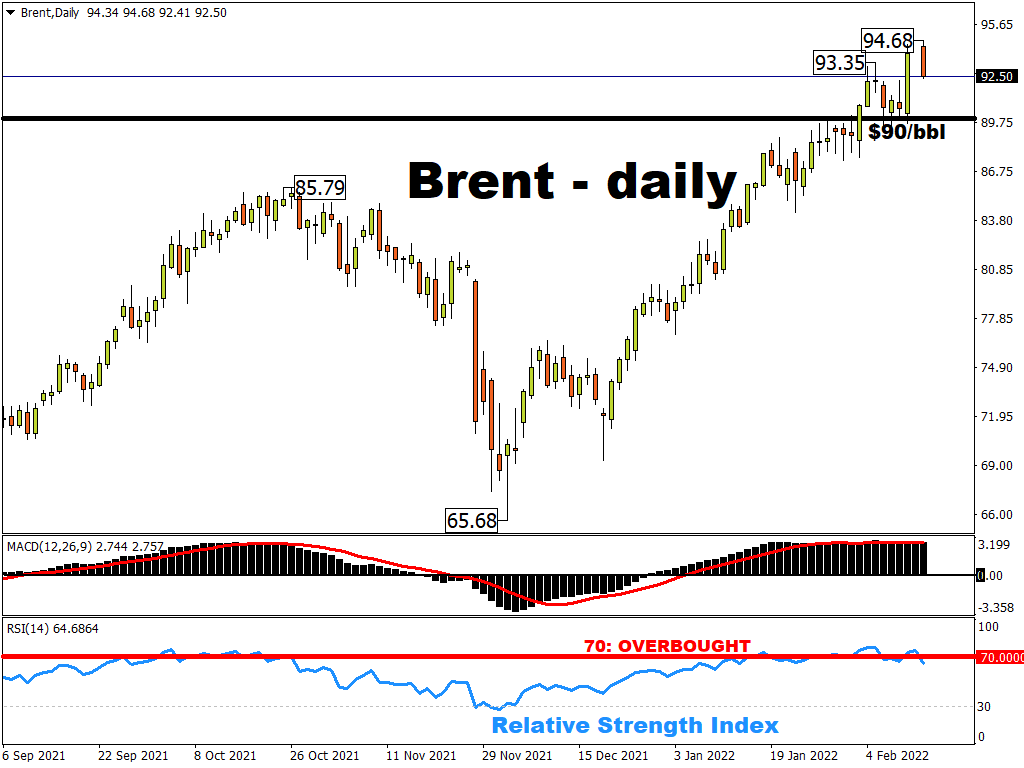 WTI Crude could extend gains towards $69.50 if $68.00 proves to be unreliable resistance.