Index of the week: Why Q3 earnings season could mean big moves for the FTSE 100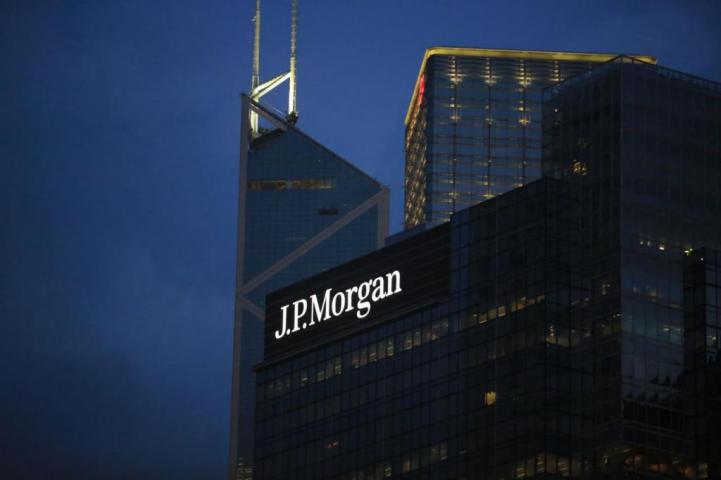 The Q3 earnings season will get started next week with a raft of US banks announcing their results. This includes JP Morgan Chase on Wednesday 13th Oct, Bank of America, Citigroup, Wells Fargo and Morgan Stanley on Thursday 14th October and then Goldman Sachs on Friday 15th October. Their results will be announced before the US stock market opens, so we should find out their Q3 earnings around lunchtime in the UK. After a turbulent few weeks for financial markets, we think that corporate earnings will focus minds and could trigger some big moves for financial markets in the coming weeks.
What to expect from Q3 earnings season
The backdrop to Q3 earnings season has been one of struggle for financial markets, with the weight of bad economic news starting to take its toll. For example, fears about stagflation, an energy crunch across the world and a supply chain crisis as we lead up to the crucial Christmas trading period. Thus, Q3 earnings will be watched closely to see if the media are stirring up a storm, or if the headwinds facing the global economy are starting to show up in corporate results. FactSet, the research service, is estimating that corporate earnings growth for the entire S&P 500 could be more than 27% higher on an annualised basis compared with Q3 2020. If this is accurate, then that would be the highest rate of growth since 2010. If this is accurate then it could shift investor sentiment, and benefit risky assets.
We think that a large bulk of that earnings growth could come from the financial sector. Banking stocks have been a favourite for investors during Q3, rallying some 3.1%, this compared with a decline for the S&P 500 over the quarter as a whole. It also compares favourably with how the sector performed this time last year, when banking stocks in the S&P 500 sunk some 12% in Q3 2020.
Below we list three factors that we think could boost banks earnings in Q3, and lead to banks potentially beating their earnings estimates. This could be positive in the short-term for their stock prices, which is why the major US banks are our stocks to watch for the week ahead.
1) Rising interest rates
The key theme that helped to drive banking stocks higher in Q3 was the shift to a slightly hawkish stance from the Federal Reserve. The 10-year treasury yield is currently trading at 1.6%, it had sunk to 1.15% in July. The sharp rise in Treasury yields in Q3 is good news for banks who lend money using rates based on US Treasury yields. Thus, rising treasury yields should benefit all of the major banks that are reporting results next week.
2) Mortgage rates
The average 30-year mortgage rate in the US, as measured by the St Louis Federal Reserve, has risen to more than 3% at the time of writing, from a low of 2.78% in July. This is positive for banks, as it means they can earn more from their lucrative mortgage lending businesses. Added to this, the roaring housing market in the US is also supportive of banks in the longer term. Although prices have stabilised, and sales volumes are lower than what they were earlier in the year, house prices in the US remain at high levels and demand is still strong due to low mortgage rates on a historical basis. Interestingly, the dynamics in the US housing market appear to be changing as we move into the last few months of the year, with high-end property sales surging past the more moderate end of the property market. There are some analysts who are looking for a weaker housing market in Q4, thus, banks' mortgage growth in Q3 could be closely scrutinised. If there is a slowdown in the US housing market in Q4, then we think that the biggest banks are better placed to continue to attract mortgage business in a flagging market.
3) M&A volumes
We also think that M&A revenues should be strong for the major banks in Q3, after global M&A volumes hit a new record in 2021. In August, global M&A pending and completed deals reached $3.6 trillion year to date, which surpassed the full year tally for 2020. M&A deal volume has jumped more than 25% this year and the news bodes well for the future, with deal volumes expected to remain strong for the next 12-18 months as Spac deals boom and Private Equity companies are awash with cash and on the hunt for potential acquisition targets. Looming tax increases could also keep the M&A pipeline busy in the coming months, and we expect the banks that are reporting results next week to mention that they expect strong M&A momentum in the future, whch should also boost their share prices.
The technical view
From a technical perspective, the bulk of flows into the banking sector have benefitted the stock prices of Bank of America and JP Morgan and market sentiment has been positive for these two banks in particular. However, with the boom in M&A volumes that may boost bank earnings in Q3, could it be time for Morgan Stanley and Goldman Sachs, two Wall Street titans of deal making, to play catch up with their peers? We think so, see the chart below.
Chart: