Stock of the week: Sailing into the third wave of Covid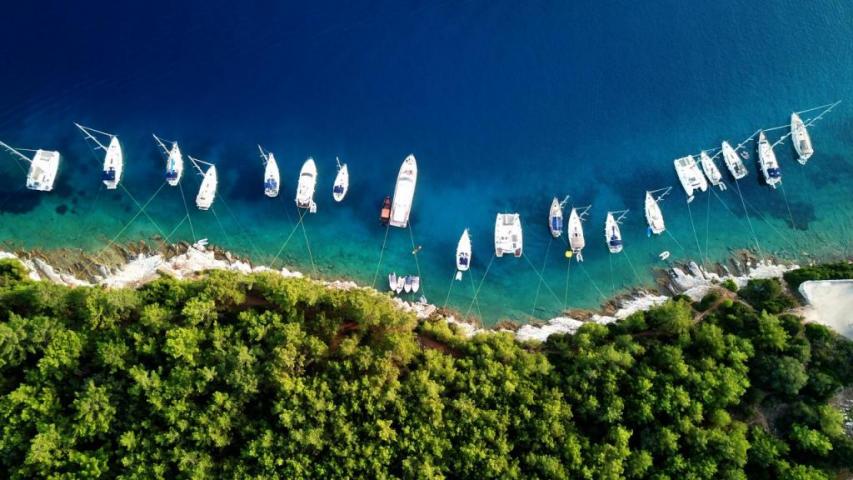 The latest news on the coronavirus has not been positive for holiday makers, especially in the UK and Ireland. Flights are being cancelled, for example British Airways has furloughed most of its staff and Aer Lingus has dramatically reduced flights to European holiday destinations as travel restrictions remain in place.
Likewise, trans-Atlantic travel remains off limits for social purposes. The delta variant has taken hold in the UK and the number of cases are skyrocketing. While the death rates and hospitalisation levels are manageable for now, the concern is what will happen in a couple of weeks when the full effect of the rise in cases is felt.
For now, continued central bank support seems to be supporting risk sentiment and the FTSE 100 closed last week at a 1-month high, along with gains for other major global indices. However, we remain at an important juncture for risk sentiment, particularly Covid-sensitive sectors such as travel and tourism.
British Airways back using UK Government furlough scheme
So far, concerns about a third wave of Covid has not had an impact on risk sentiment or the share price of key travel stocks. IAG, the parent company of British Airways, rose by more than 1% on Friday, however the company has put most of its staff back on furlough as UK travel restrictions remain.
BA staff have mostly been put on flexible furlough, which means that they can also work part time. This is a sign that the company expects international travel to resume soon, but rising cases, particularly in the UK, makes the future for summer leisure travel uncertain.
Cruise ships quiver as Covid strikes again
Elsewhere, cruise liners including Royal Caribbean Group and Carnival Group both eked out small gains on Friday even though two guests on board a test run for Royal Caribbean's Celebrity Millennium ship tested positive for Covid. So far, this story has gained little traction, however, after several cruise ships hosted huge numbers of Covid cases at the start of the pandemic, it will be interesting to see if this news puts prospective travellers off taking to the seas later this summer.
After the cruise industry's annus horribilus in 2020, hopes had been high for a return to sailing since more than 50% of American adults have been fully vaccinated against the virus. So far both Royal Caribbean and Carnival have said that their summer schedule of cruises will go ahead.
All aboard?
This leaves traders at a crossroads, the small outbreak aboard the Celebrity Millennium cruise ship could trigger two potential reactions: firstly, the fact that all on board had to have a negative covid test and be fully vaccinated before they could embark on the ship leaves some questions about how they came to catch the virus and how effective the vaccine is at limiting its effects. The second reaction is that the cruise industry may be rejoicing that the outbreak is only limited to two guests, which highlights how effective the vaccine is at reducing the transmission of coronavirus.
A third wave and the impact on travel stocks
We think that there could be a significant divergence between European and US tourism stocks' performance in the coming months, with US companies able to operate pretty much as normal, as long as the Delta variant does not take hold in the US. Thus, we would prefer to take the optimistic view that two cases of Covid on the Celebrity Millennium ship did not lead to a larger and more deadly outbreak. Royal Caribbean Group's share price is also at an interesting technical zone, it is close to the 61.8% retracement of the January to March 2020 decline in the share price, as you can see in the chart below. $93.00 is an important level for Royal Caribbean.
If the outbreak on the Millennium can be contained and cruises from the US can operate as normal this summer then we think that the share price can breach this important resistance zone and get back to $111, the 78.6% retracement of last year's sell off. However, if the outbreak onboard the Celebrity Millennium escalates further between now and when the passengers disembark on Saturday, then the test run for this ship could be a PR disaster and we could see a sharp sell off at the start of this week.
Thus, at this stage, we would advocate a wait-and-see approach. While we think that pent-up demand and government stimulus cheques mean that the summer sailing season could be extremely fruitful for US cruise operators, we also think that these two factors need to happen for Royal Caribbean's stock price to see further upside:
Covid cases on the ship need stay at 2 people, suggesting that future outbreaks on cruise ships can be successfully contained and travellers can set sail with confidence that Covid risks can be managed.
US covid cases need to stay stable and the Delta variant needs to avoid spreading throughout the US.
If either of these scenarios don't play out, then we think that there could a sharp sell-off for the tourism sector on both sides of the Atlantic. For now, we prefer to be optimistic and will be watching the US cruise sector closely to see where the share price goes next.
Chart: