Week Ahead: Oil prices looking for new direction
Here are the scheduled economic data releases and events that could move markets in the coming week:
Monday, September 13
JPY: Japan August producer price index

Brent oil: OPEC Monthly Oil Market Report
Tuesday, September 14
AUD: RBA Governor Philip Lowe speech

JPY: Japan July industrial production (final print)

GBP: UK July unemployment, August jobless claims

USD: US August consumer price index

Apple product event
Wednesday, September 15
CNH: China August retail sales, industrial production

GBP: UK August consumer price index

EUR: Eurozone July industrial production

USD: US August industrial production

US crude: EIA crude oil inventory report

EUR: ECB Chief Economist Philip Lane speech
Thursday, September 16
NZD: New Zealand 2Q GDP

JPY: Japan August external trade

AUD: Australia August unemployment

EUR: ECB Governing Council member Olli Rehn speech

USD: US weekly initial jobless claims, August retail sales
Friday, September 17
EUR: Eurozone August consumer price index (final print)

US stocks: Quarterly witching day

USD: US September consumer sentiment
Oil benchmarks, Brent oil and US crude, have been drifting over the past three weeks or so, still searching for fresh signs to dictate a notable move either way.
Although Brent has, at the time of writing, done quite a solid job erasing losses from earlier this week, it still has to aim for last Friday's high $73.47 in order to post a higher high and break out of this downward sequence that has persisted for much of this quarter.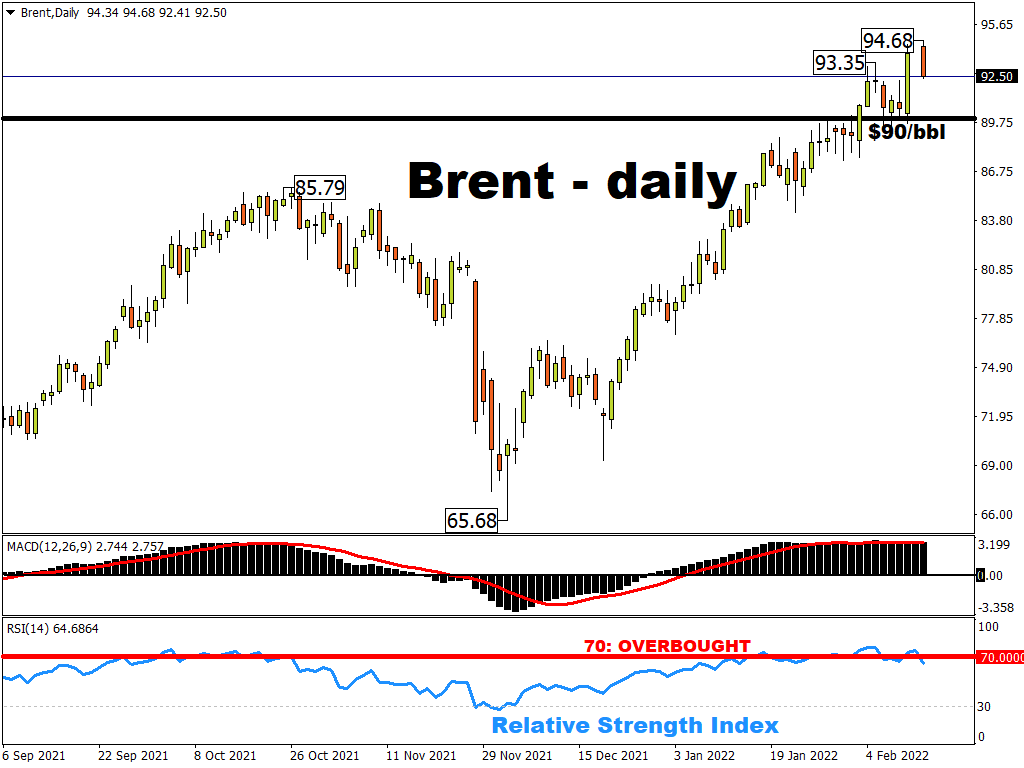 Perhaps greater clarity could be derived from OPEC's monthly market outlook due Monday. As we know, this group and their allies has stuck with their plans to stick with their intended output hikes of 400k barrels per day (bpd) this month and next. Also, China recently announced the release of its strategic reserves, which suggests that Beijing isn't afraid to make supply-side interventions. Such moves could be interpreted to mean that global market conditions are indeed tightening as demand recovers.
At the same time, that also suggests that oil bulls are being hampered by the incoming supplies. Also, with the Delta variant also giving rise to much uncertainty over the global demand outlook, such concerns are capping oil's upsides.
Enter China's key economic data due mid-week.
Better-than-expected retail sales and industrial production data out of the world's second largest economy could dampen concerns that its economic recovery is stuttering.
In turn, that might reinvigorate oil bulls into keeping US crude above the $70/bbl line.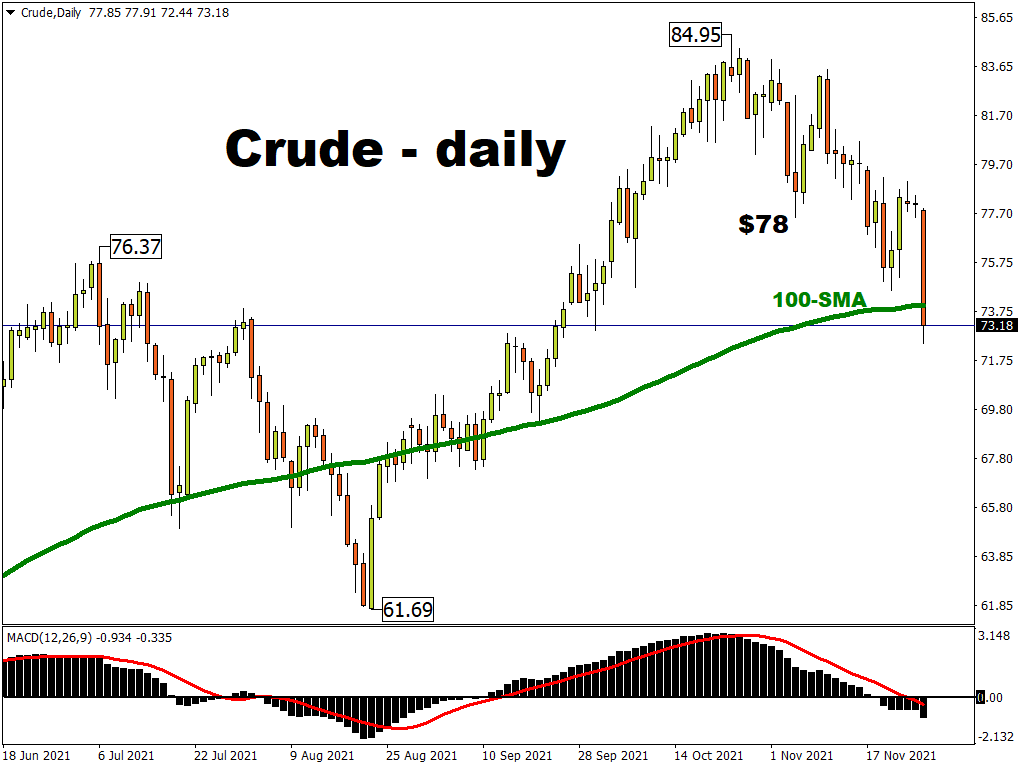 ECB, Fed tapering plans still a major theme
Of course, the expected timelines for the US Federal Reserve and the European Central Bank remain key drivers across global financial markets. We note that, after the ECB's "recalibration" at the 9th September meeting turned out to be a non-event, with EURUSD offering a rather tepid response in the immediate aftermath.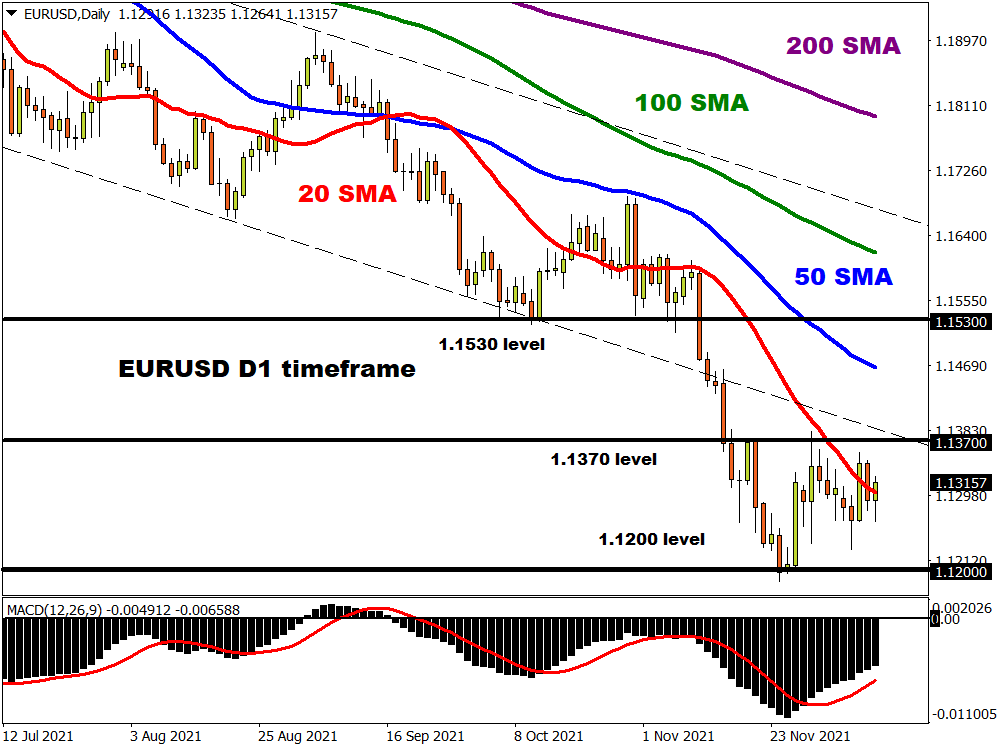 Although ECB President Christine Lagarde's message to euro bulls is to wait until December, until a more serious discussion about PEPP's fate is discussed, traders may not be as patient.
And with scheduled speeches by the ECB's Chief Economist Philip Lane as well as ECB Governing Council member Olli Rehn due in the coming days, market participants will be sifting through those comments for more clues about what the central bank intends to do with their emergency asset purchases.
Meanwhile, across the Atlantic, their counterparts on the Fed find themselves in the black-out period ahead of the September 21-22 FOMC meeting. Hence, the Fed's tapering cues may be derived from the US tier-1 economic data instead, with the headline US consumer price index for August set to hog the limelight, while the retail sales and consumer sentiment prints may also star in their supporting roles.
Should US inflation prove to be un-"transitory", in contrast to what Fed Chair Jerome Powell expects, that could hasten the Fed's tapering and eventual rate hike in order to get ahead of potential runaway inflation. Such a narrative could mean more dollar upside.
However, further signs that the Delta variant is crimping the US economic recovery, as evidenced in disappointing retail sales and consumer sentiment, could clear the path northwards for EURUSD as it might allow the bloc's currency to take advantage of the moderating greenback.