Weekend crypto selloff keeps investors on alert
Investors and traders who just logged into their computers on Monday morning may have missed the action in the crypto world over the weekend. The price of Bitcoin is hovering around $35,000 at the time of writing, which is not far from Friday's price action. However, the largest cryptocurrency has fallen 20% from Saturday's highs of 38,871 to 31,000 on Sunday and managed to recover 14% from its trough.
Predicting price movements in cryptocurrencies is a mission impossible. While many Tech enthusiasts continue to endorse the technology behind the digital assets, we are still not even close to having a proper quantitative framework to value them. It is all about psychology, narratives, tweets, and government officials' statements driving the action. Given that views around cryptocurrencies remain largely mixed, you would expect this bout of volatility to persist for some time, or possibly a long time.
Where do we head next is unclear, but what is becoming more evident is the impact of digital assets movement on the broader market. If we are to see another 30 – 40% in the price of bitcoin, expect a significant impact on risk sentiment which is likely to drive other asset classes lower, particularly equities in the growth segment such as technology shares.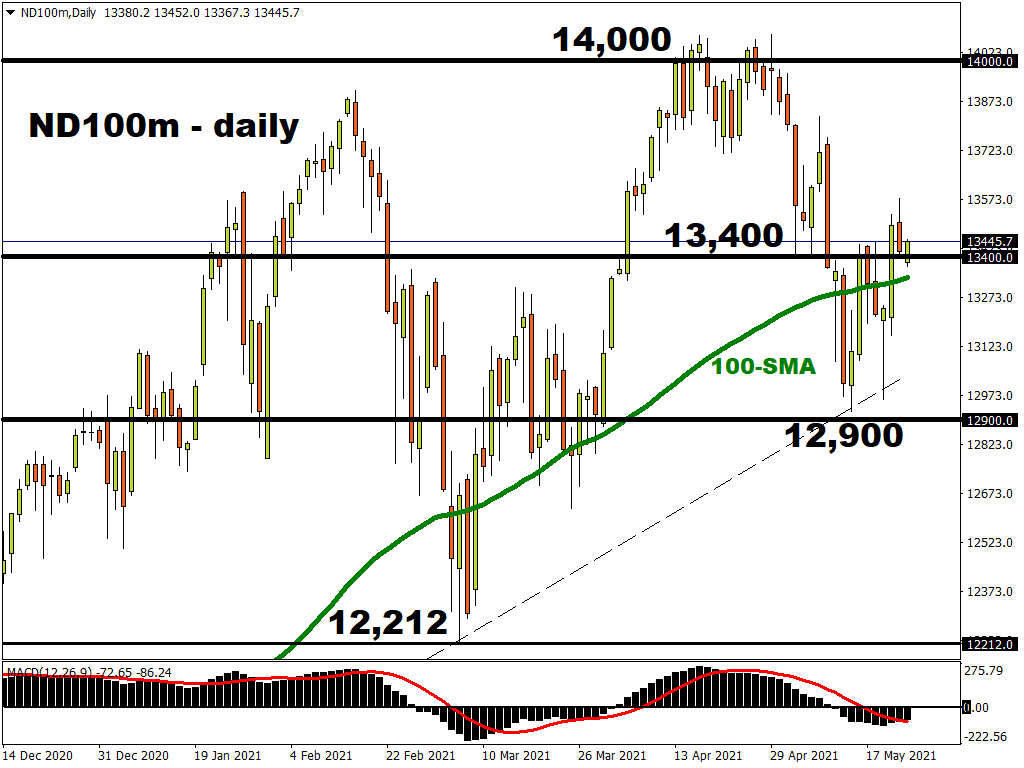 Gold is benefiting the most from the slide in cryptocurrencies and fears of growing inflationary pressures with central banks maintaining their dovish stance. Prices are currently hovering near an 18-week high and is challenging the $1,900 resistance level. Given that gold has broken above the downtrend line from August and crossed above the long term 100- and 200-day moving averages, the bullish outlook remains well in play. Fundamental factors are also supportive with money managers boosting their purchases according to data from the CFTC which saw net-long positions reaching a 16-week high. Unless we see a surprising upside in the US dollar or US government yields, there isn't much to suggest the momentum is fading anytime soon.