Privacy policy
This Privacy Notice relates to you when you're on our website.
EXINITY is committed to protecting your personal information and respects its' clients and users expectations on privacy and confidentiality. This policy statement will inform you as to how we look after your personal data and tell you about your privacy rights and how the law protects you. We are committed to safeguard any information we collect, use and hold about you.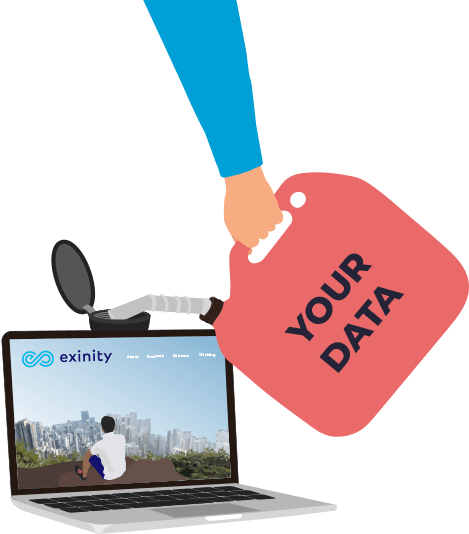 1

Data collection
What data do you collect?
We collect different kinds of personal data about you. We've grouped them together as follows; identity data, contact data, professional data, tax data, financial data, transaction data, technical data, profile data, usage data, marketing and communications data.
NEXT
Data processing

2
How is my data used?
 

provide you with our investment services

 

comply with our legal or regulatory obligations

 

make our site better and make sure that what's on our site is presented in the most effective way

 

let you take part in our interactive features on our site

 

keep our site safe and secure
NEXT
3

Data sharing
Who do you share my data with?
Operational software providers
External Third Parties (for ex. service providers, professional advisers regulators and other authorities, Banks and Payment institutions, affiliated companies directly and indirectly connected with EXINITY)
Specific third parties; Supervisory and regulatory and public authorities, IT and Trading Platform Administration providers, Translating Agencies, Marketing Providers, Professional Firms, Auditors, Card Payment providers and Cloud Storage Companies etc
Our website host, because that's how we show you our services
analytics and search engine providers that assist us in the improvement of our site
NEXT
My rights

4
 

Request access

 

Request correction

 

Request erasure

 

Object to processing

 

Request the restriction

 

Request the transfer

 

Withdraw consent