Dollar pressured into the lows
The USD Index is suffering this week with its third day of losses from the past 4, and is currently trading around its lowest levels since February. The USD Index is an equally weighted index that comprises these G10 currencies:
After printing a "doji" candle following the rampant US inflation print last week, the market seems to have taken the Fed at its word. A "doji" signifies indecision as prices open and close at a near identical price, so in effect the bulls and bears are at a stalemate.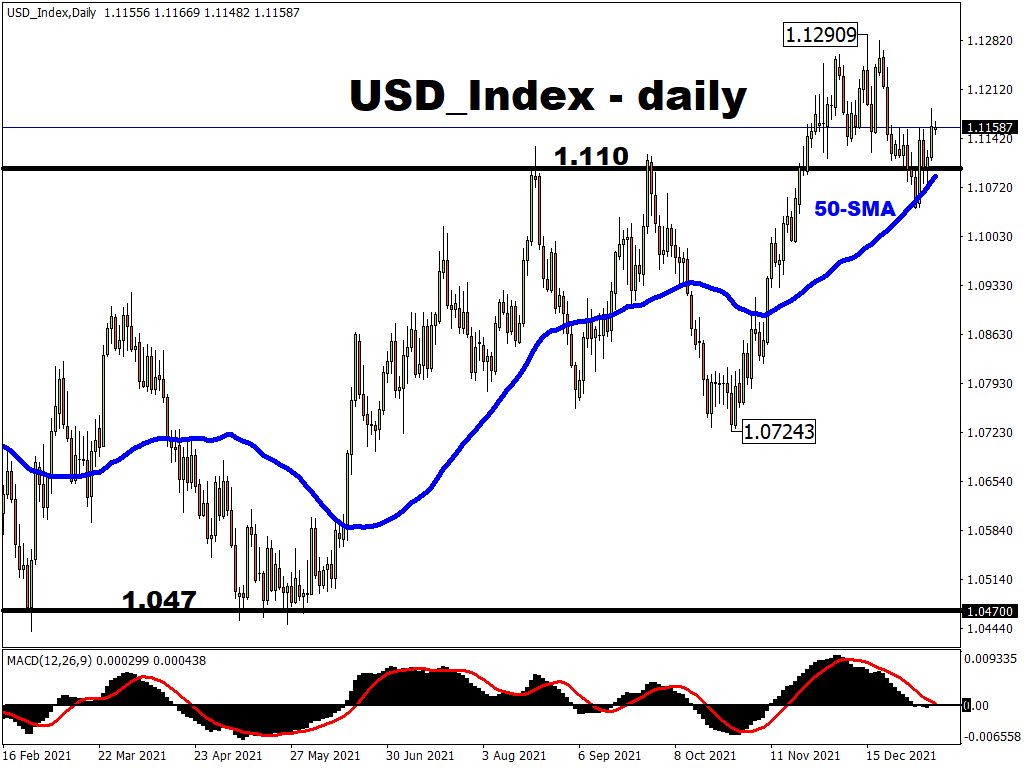 But several Fed members have continued to preach the "transitory" message since the CPI report including the known "hawk" Kaplan last night, who reiterated that he would prefer to discuss tapering sooner rather than later but he also expected a moderation in price pressures in 2022. This is key for a market currently concerned with rampant commodities, supply bottlenecks and labour shortages.
Majors breaking new ground
The improving virus situation across much of the globe has pushed the limelight on to currencies who will benefit from the recovery and the path to normalisation. This means the dollar is being sold with the euro and pound sterling making new cycle highs. USD/CAD has also broken down through a long-term support line and the loonie looks like it will test the key 1.20 support mark in the coming days as Brent crude touches $70. The FOMC minutes released tomorrow are not expected to reveal too much new to markets - remember this was the meeting when Chair Powell said "now is not the time to talk tapering" -  although a few members may perhaps reveal a more hawkish tilt.
The downtrend has been strong in the USD index since the start of April. But with risk sentiment positive and a patient Fed very much to the fore, any rebounds in the buck have been sold into. The February low at 1.04399 is the next target for dollar bears. After this, long-term levels last seen at the start of 2018 provide the next support, with many of those Wall Street bears at the start of the year also breathing a big sigh of relief! Any change in the risk mood would of course benefit the world's reserve currency, but the bearish trend from the pandemic high last year is strong.