OPEC+ decision, US jobs to influence near-term sentiment
The second half of 2021 is off to an eventful start!
First, we have the crucial OPEC+ meeting about its output hike for August
Then, we'll get the latest readings on the US employment market, including the weekly US initial jobless claims due later today, followed by Friday's nonfarm payrolls.
Let's start with the OPEC+ decision.
Markets are expecting this alliance of 23 nations to increase its supply levels by another 500,000 barrels per day (bpd) or so. Keep in mind that the group has already hiked output by about 2 million bpd between May through July, in addition to gradual increases since August 2020.
If the supply hike quantum matches market expectations, that should keep oil prices at these elevated levels, having erased its losses from earlier this week.
Note that Brent futures have just completed three straight moths of gains and a fifth consecutive quarterly advance, illustrating the optimism in oil markets.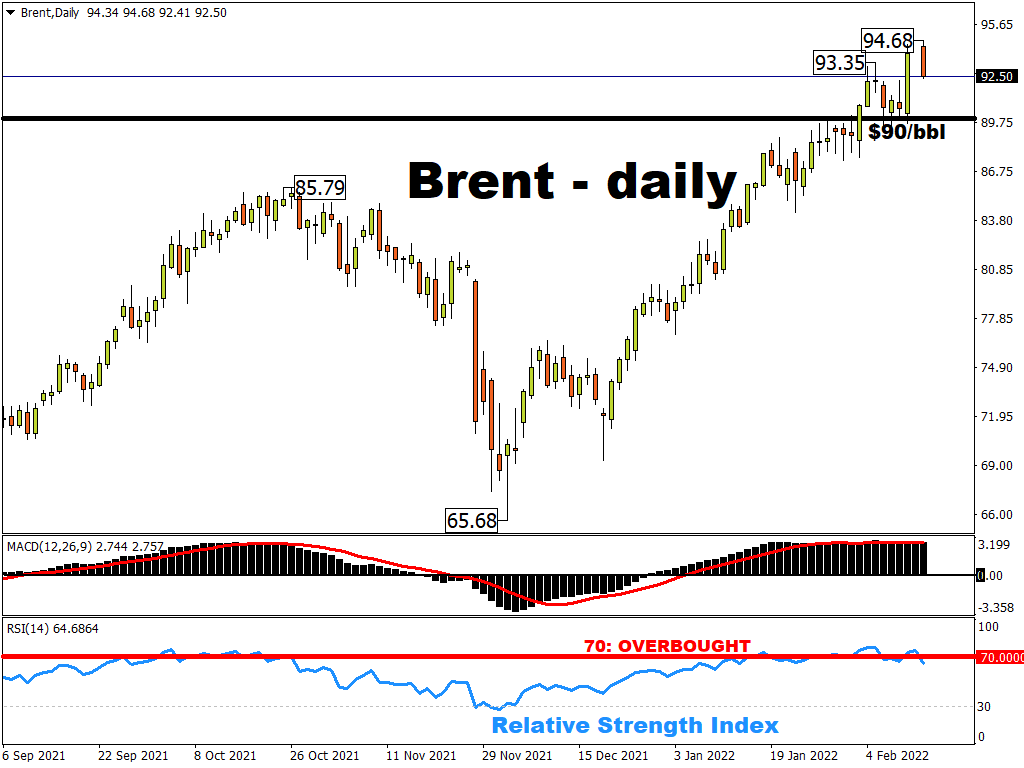 However, there are already reports of usual cracks showing up within the OPEC+ group.
There are members who are raring to pump out even more, giving that oil prices are well above the levels needed to fund their respective fiscal programmes. Meanwhile, global markets are clearly in deficit. Using OPEC's own estimates from back in May, the supply-demand gap should stand at a negative 1.9 million bpd in August. Hence a 500k output hike next month would be just about a quarter of what's needed to achieve expected equilibrium.
Then there are other members within OPEC+ who are calling for a more cautious approach. They cite the ongoing US-Iran talks which could eventually end with Iran gradually restoring about 2 million barrels of its oil to customers around the world. Also, the delta variant of the coronavirus is fuelling concerns that it could dampen the global demand recovery, as the likes of India, Australia, New Zealand, and even Indonesia continue grappling with its spread.
With all that in mind, don't be surprised if a couple of concessions accompany the headline bpd figure for the overall OPEC+ supply increase; it has been a previously-employed strategy to accommodate competing interests within the alliance.
A smaller-than-500k figure should spell more upside for oil prices, potentially pushing Brent closer to $80/bbl. On the other hand, a larger than expected supply increase in August could prompt traders to unwind some of oil's recent gains.
Still, Brent should find itself well-supported above its 50-day simple moving average, considering that global markets are set to be in deficit through the second half of 2021.
Then, there is also the US jobs data to digest before the long 4th of July weekend.
Markets are expecting today's initial jobless claims to register around 388,000. If so that would be the third sub-400k print since the pandemic broke out (week ending 28 May: 388k; week ending 4 June: 374k).
A higher-than-expected figure could dampen risk appetite, and curtail US stocks' ability to post a new record high, as concerns linger than the economy would need a longer runway to achieve a full recovery.
At the time of writing, the futures contracts on the Dow Jones index are struggling to push higher, as markets await the jobless claims data.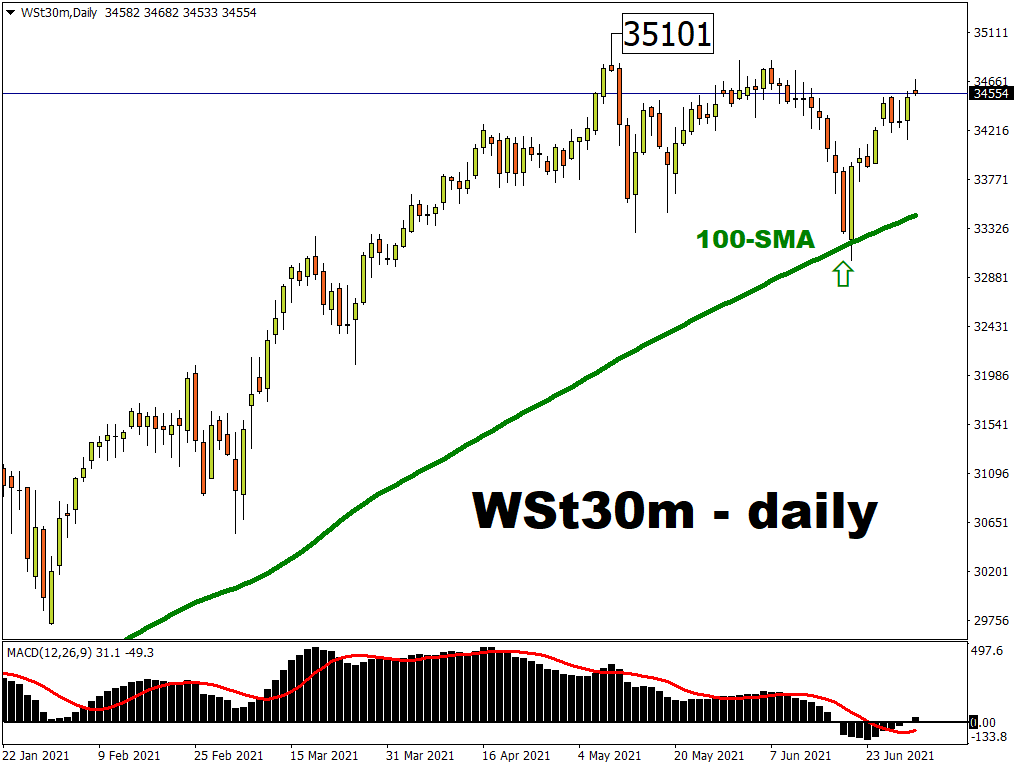 As for Friday's US nonfarm payrolls, markets expect some 711,000 jobs were added in June. Again, depending on how much the official figure deviates from market expectations, the larger the potential move in the markets.
Should the June NFP print greatly exceed market forecasts, that could force the Fed to bring forward its tapering plans. After all, Fed officials have repeatedly said they want to see more progress in the jobs market rather than have their policy outlooks dictated by potentially-transitory inflationary pressures.
Such a narrative, if fuelled by a massive jump in US hiring, could prompt the US dollar index to break sustainably above its 200-day simple moving average. A lower-than-expected NFP print is likely to then force dollar bulls into biding their time before sending the greenback higher.
Still, considering the Fed's hawkish tilt last month, as evidenced by the pencilling in of two US rate hikes by 2023 as per the Fed's latest dot plot, the buck should find the path northwards to be of lesser resistance.